Ahmad Tea Trade Enquiries
If you are in the UK and would like to stock Ahmad Tea inyour retail store, café, restaurant, venue or any other outlet please contactPetty Wood – AhmadTea's Official UK distributor:
Email : info@pettywood.direct
Call : 0044 (0) 1264 34 55 00
Petty Wood & Co. Ltd
Livingstone Road
Walworth Business Park
Andover
Hampshire
SP10 5NS
Hotels, Restaurants & Cafes
Distinguished hotels, cafes and restaurants choose to serve their guests only the finest teas. That is why Ahmad Tea is such a popular choice amongst them. We are also renowned for our afternoon teas.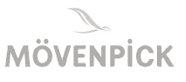 Events
Ahmad Tea is served in numerous prestigious events and locations everyday around the world, including the British Embassy, House of Lords as well as other arts, literature and music festivals.



Airlines & Duty Free
Ahmad Tea has a close partnership with ThaiAirlines Royal Silk Class, Wizz Air and many Duty Free outlets around the world including WH Smith.




Merchandise
In addition to over 50 different blends, 300 products and a variety of cups saucers and display stands, Ahmad Tea has everything you need to complete your foodservice offering. Browse our teas and foodservice merchandise and packages.
Why Ahmad Tea?
Having established and founded our reputation on the supreme uncompromising quality of our teas, Ahmad Tea is now recognised for its great taste.
Our chairman, and Head Tea Taster carefully oversees and selects the finest teas for our exclusive blends.